A TPN (Trusted Partner Network) assessed dubbing studio is a facility that undergoes a thorough assessment focused on content security protocols.
Let's take a step back…
What happens inside a dubbing studio is a complex process that requires highly skilled professionals, from translators to sound engineers. That's why this world is often perceived as a guild. In the Middle Ages, guilds were like modern lobbies, holding a legacy of secrets that had to be protected from outside attacks.
Something of that spirit is still present in the world of modern craftsmen – electricians would grunt like we are poor laymen when they are asked to give more explanations, the plumbers are hard to find on Sunday just like God (like Woody Allen would say), mechanics insist on disregarding you even when you are clearly the only customer in the garage…
And it is also present in the world of old-fashioned dubbing. In the past, the feature (the movie, the series or the cartoon) would be dubbed without the clients – once, in Italy, there were only RAI and Mediaset – being able to speak during all stages of the process. All different phases were too "esoteric" for them and were not considered.
Dubbing studios have recently seen a big change. Starting from the final part of the process, quality controls are now performed by software, according to which, a line is well dubbed if the language track and the original one are exactly the same, graphically speaking (on the computer audio software, the recording "draws" a graphic which resembles the tail of a cat that has just gotten shocked. The audio track, in fact). On the contrary, in the past, the dubbing director and the assistant said the final word on a perfect lip-sync.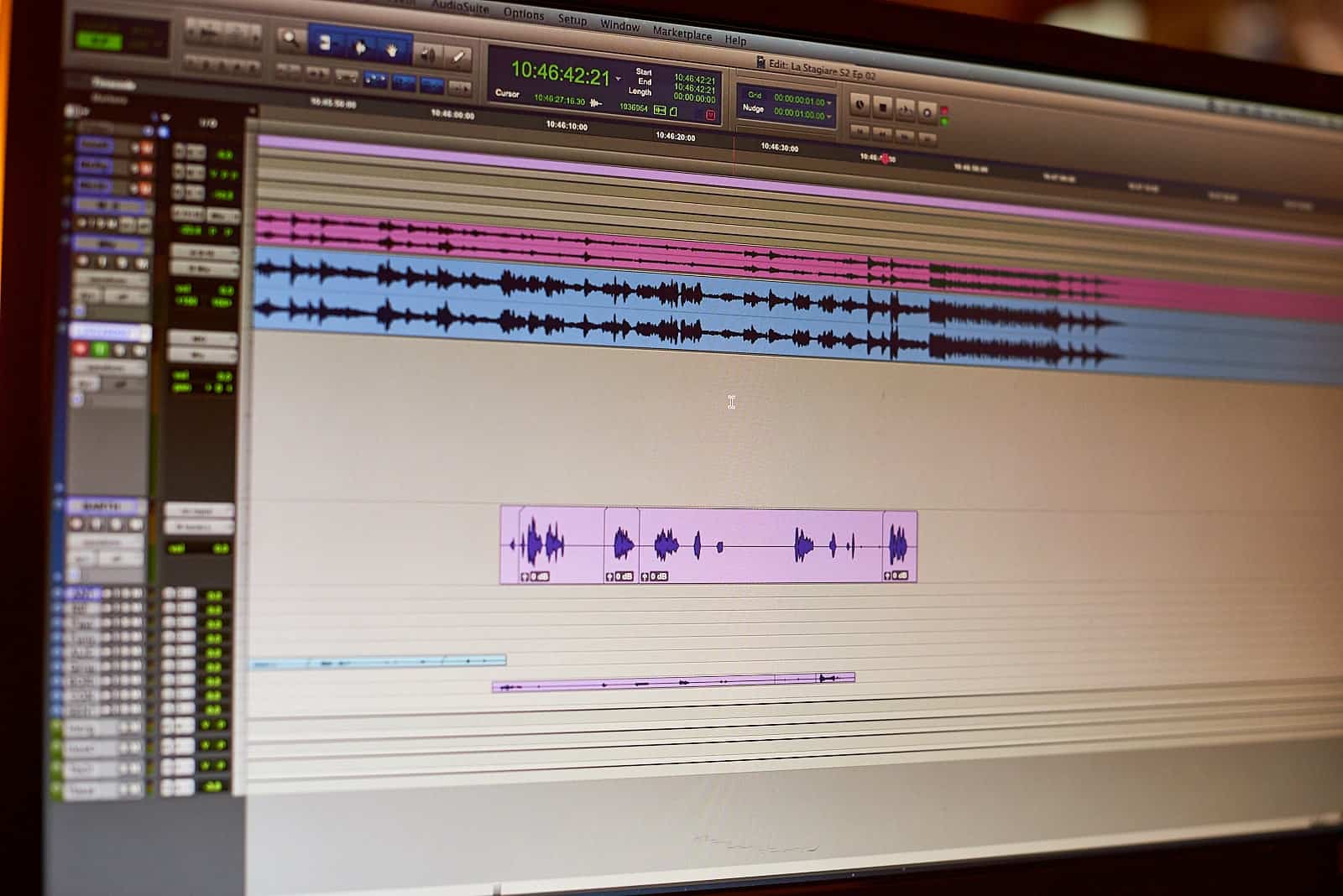 The audio graphic representation or "Waveform".
In addition to this, dubbing studios are more often required to choose voice actors who are the same age as the movie actors, while they have always and traditionally been chosen to best reproduce the vocal tone of the actor, regardless of their age. Nevertheless there are still many dubbers of a certain age who give their voice to younger actors (or vice versa).
As mentioned before, all dubbing studios are affected by this evolution. Especially the ones that became (or want to become) part of the international supply chains. Clients today are the majors, the international distributors and large multi-language localization companies that spread the work to partners all over the world, especially to assessed TPN dubbing studios.
Being part of these international supply chains is becoming more and more difficult, as competition is no longer only a matter of quality and professionalism, but also of technological and security standards.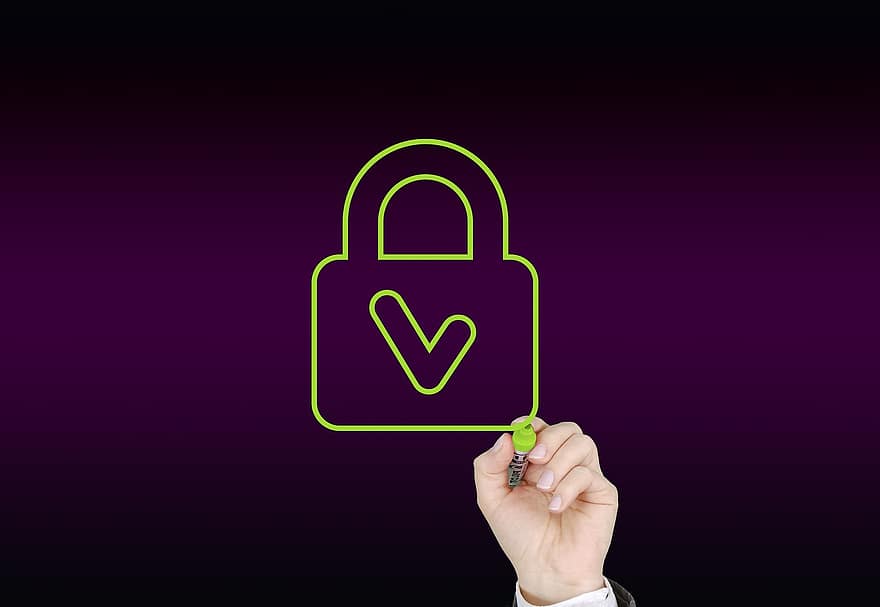 However, global clients cannot consider all specificities of all studios. They need to localize programs in dozens of different languages simultaneously with the aim of achieving excellent quality while optimizing costs. It is not surprising that they try to standardize the processes by setting rules which are valid for everyone. In some contexts, these rules seem to contradict a traditional and consolidated approach.
As mentioned before, this evolution is also about security. Majors and OTT service providers have introduced new content security protocols that are turning our studios into something similar to bank vaults.
In the past, voice actors would walk into a dubbing studio like your best friend does at home – open doors, greetings and kisses and then down to the studio to dub. Today a receptionist awaits them, their facial recognitions are prepared – or fingerprints are taken – and they are asked to sign an NDA.
They are now registered into a database and allowed to access the dubbing room just for the dubbing shift.
The implementation of these protocols allows the studios to expand their international client bases. For instance, the TPN assessed dubbing studio make itself visible to international clients who intend to collaborate.
The scenario has therefore changed and the old corporative approach is now overcome. The game has moved to a higher level, including heavy investments and a reconfiguration of production processes.
Though international clients have big companies, we're still dealing with humans and not with machines. Therefore, we are not required to give up a critical and proactive attitude, especially when we are confident that a choice, regardless of the opinion of a machine, is aimed at defending the program and respecting the local audience. The sensitivity and the experience of our professionals are something that always need to be taken into account.
With these assumptions Dream & Dream has embraced the evolution of the protocols, as the security of clients' contents is a priority in the era of digital delivery.
The new tools and procedures we have adopted complement our traditional assets, such as experience, professionalism and a maniacal care of quality.
Dream & Dream, Milan is a TPN assessed dubbing studio, a protocol defined by two of the leading global entertainment associations, MPA and CDSA.